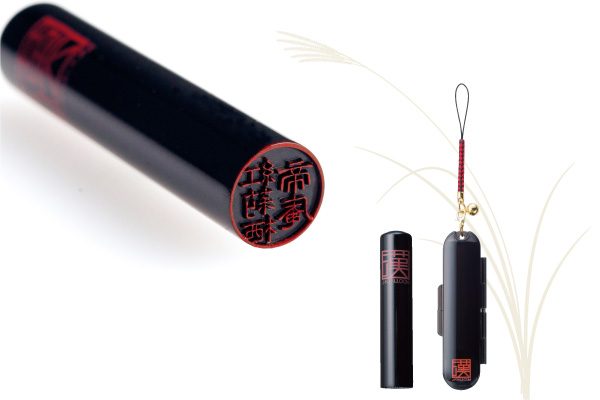 海外ではサインが主流ですが、
日本が独自に育んできた
捺印という文化を、
海外の皆様にもお届け致します。
In Japan, people use HANKO – A personal seal
with a red pad of ink used to validate official documents.
It carries the same weight as signatures in other countries.

判子書体サンプル sample fonts for HANKO
英語圏の方々のお名前を中心に、約500種類のラインナップをご用意しております。
大切な人や、ご家族へのちょっとしたお土産として最適です。
使いやすさとデザインにこだわった、オリジナルの判子ケースもご用意しております。
We have over 500 different English and other foreign names in KANJI,
especially available for foreign visitors.
They are great gifts for someone special and perfect gifts for your family.
We also offer a original HANKO case (stamp seal case) with excellent usability
and design.